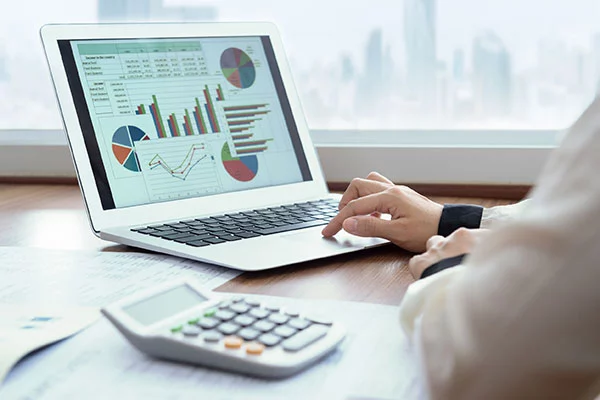 Full Service Accounting
You didn't start your organization because you were excited about keeping your own books!  At AlpineCFO we will not only will manage your books, bills, invoicing, expenses, and payroll, as part of our full-service accounting we turn these transactions into the financial story of your business in easy to digest graphs and tables!  Which leaves you free to focus on your passion and your organization's success with the financial perspective to be confident you will be successful!
What You Will Get
Full-Service Accounting.
Includes, at a minimum, bill payment management, basic bookkeeping and the CFO Report which includes monthly (or quarterly) financial analysis reporting package, monthly (or quarterly) results meeting, management of your tax return (through your tax CPA, or one of our partner tax CPA firms) and an annual budget.
The services are tailored to your business with options for adding management of: accounts receivable, payroll, expenses, and / or cash management.
Additionally, we offer controller and CFO services for your periodic accounting and finance needs, see our page on controller or CFO services for more information on these services.
Free Consultation.
Interested in learning more about how we might serve your organization? Contact us for a free consultation to hear about the services we offer, how it can benefit your organization, and power point presentation on who we are.
Onboarding and Technologies Integration.
All new client engagements begin with a one-time onboarding and technology integration project.  This would include setup and optimization of your accounting software, automating recurring transactions, customizing reporting rules, setting up the client dashboard and portal, and related integrations for custom financial operation services.
CFO Report.
During onboarding, we work with each client to design a truly customized CFO Report on the financial story of your business.  The CFO Report may include budget versus actual analysis, KPI trending, and other financial monitoring metrics presented with easy to understand graphs and charts. The report will provide you valuable financial information instead of pages of hard to understand profit and loss statements you may be used to seeing.  Every client has the option of a monthly (or quarterly) reporting meeting to go over the CFO report.